You'll Never Be Hot
Unless You Want to Be
During a hot Florida summer, the AC always seems to break on Friday night leaving you sweltering all weekend until the repairman can fit you in, right?
Never again. A/C Outfitters is always there to restore your cool.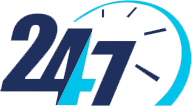 A/C Installation
Tired of sweating through every summer?
You can save money with a more energy-efficient A/C unit that will keep you consistently cool in the hottest temps. We'll install the system that meets your needs.

Maintenance and Repair
Avoid sweating in the first place.
We respond quickly and efficiently to unexpected breakdowns. Our maintenance plans and annual preventative check-ups help prevent melt-downs.

A/C Outfitters Expertise
We have over 25 years of experience solving problems for homeowners and property managers for  air conditioning, heating, and ventilation issues.
Our customers rave about our quick response and quality customer service.
We are always here when you need us to service both your residential and commercial properties!
This is an awesome company; they have been servicing my A/C for the past year. Very quick with response time. Very professional and reasonable priced. Fixes what needs to be fixed and doesn't rip people off. Great group of people that work there!! A/C Outfitters is my #1 GO-TO when it comes to my A/C!!
I would highly recommend A/C Outfitters. Scott Newbanks and his team were on time, knowledgeable, and very professional in getting my A/C maintenanced and my heater repaired. I own a skincare clinic with clients in session when they arrived. They were very quiet and got the job done with no interruptions in my days business. Thanks Scott. I'm grateful for your business!!
AC Outfitters worked on my A/C for a few years before they replaced it. They always got it running, even though it was 40 years old. I finally replaced the entire system. The price was reasonable – but more importantly, the customer service was exceptional. Dominic & Scott were on time, professional and cleaned up after the job. My inside unit was tough to replace – in the attic, very tight space to work in. They did a great job and it works perfectly.
I had my A/C installed about 4 years ago. I have always had maintenance done.  I called the office about and issue with A/C leaking. The tech arrived and said the warranty would cover it.  Next thing I know the owner and 2 trucks pull up.  They pulled my air handler out redid everything and fixed it in less than an hour.  Any owner that stands behind their warranty and trains the workers is someone I want to do business with.

Home Base: Parrish, FL
Serving Parrish, Bradenton, Lakewood Ranch, Sarasota, Osprey, Nokomis, and Venice, FL.